ASSISTANCE NEEDED
During the course of researching the graduating classes of Arcola High School, several pictures have been provided - some of which contain unidentified students and/or incomplete information. The Arcola Alumni Association would welcome any help in obtaining information on the following items.
Freshman Class - 1909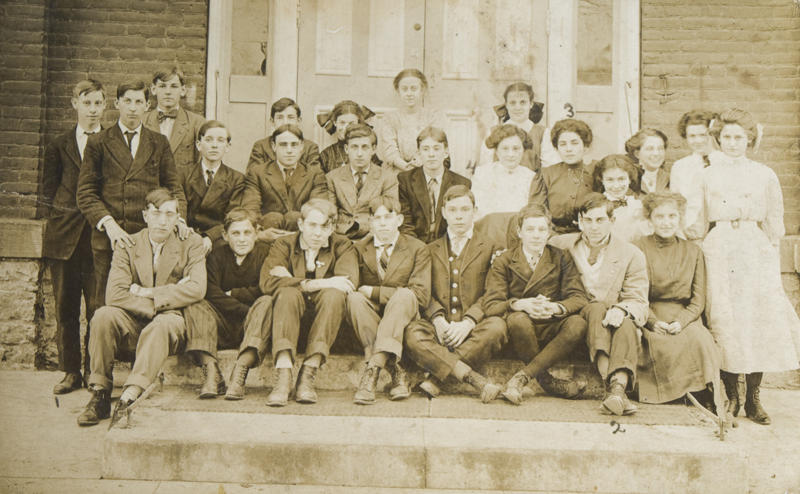 A postcard, addressed to Mr. Harmon Cook; Horse Creek, South Dakota, that accompanied the picture mentions the following people who are in the picture:
Carl Breunle
Otto Dunlop (??)
Dessie Erhart
Ethel Roberts

The sender is unidentified. If you have information about the photo, the students pictured, or any other information, please forward the information to any Alumni Association board member or via E-mail.